About the plot:
Delinquency is growing more and more, but a lot of crimes are mystery for police, so superintendent asked for detective Oh Gu Tak to institute special department which will consist of prisoner. Oh Gu Tak chose the most dangerous people: gangster Woong Chul, murderer Tae Soo and psychopath who is series murderer Jung Moon. Detective promised them for each solved crime their time in prison will be shorter. Characters of the drama don't know that it wasn't case that they are in the special group. Their relationship can reveal the biggest cime in police's history.
Scenes from kdrama: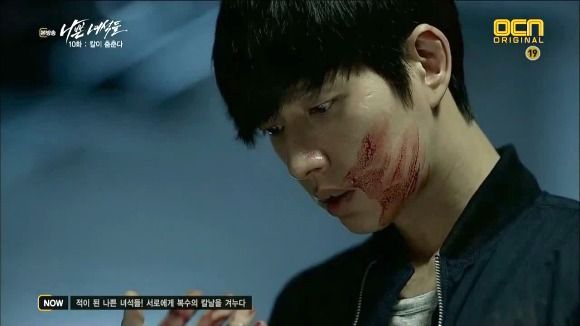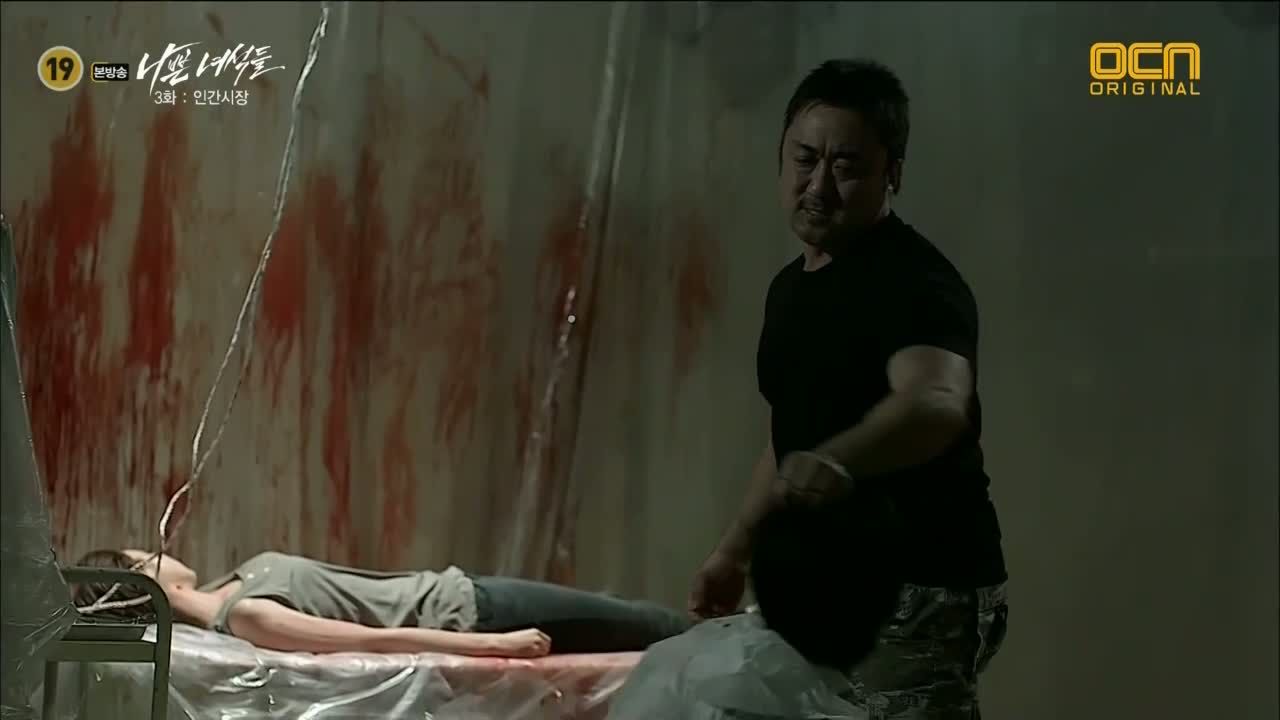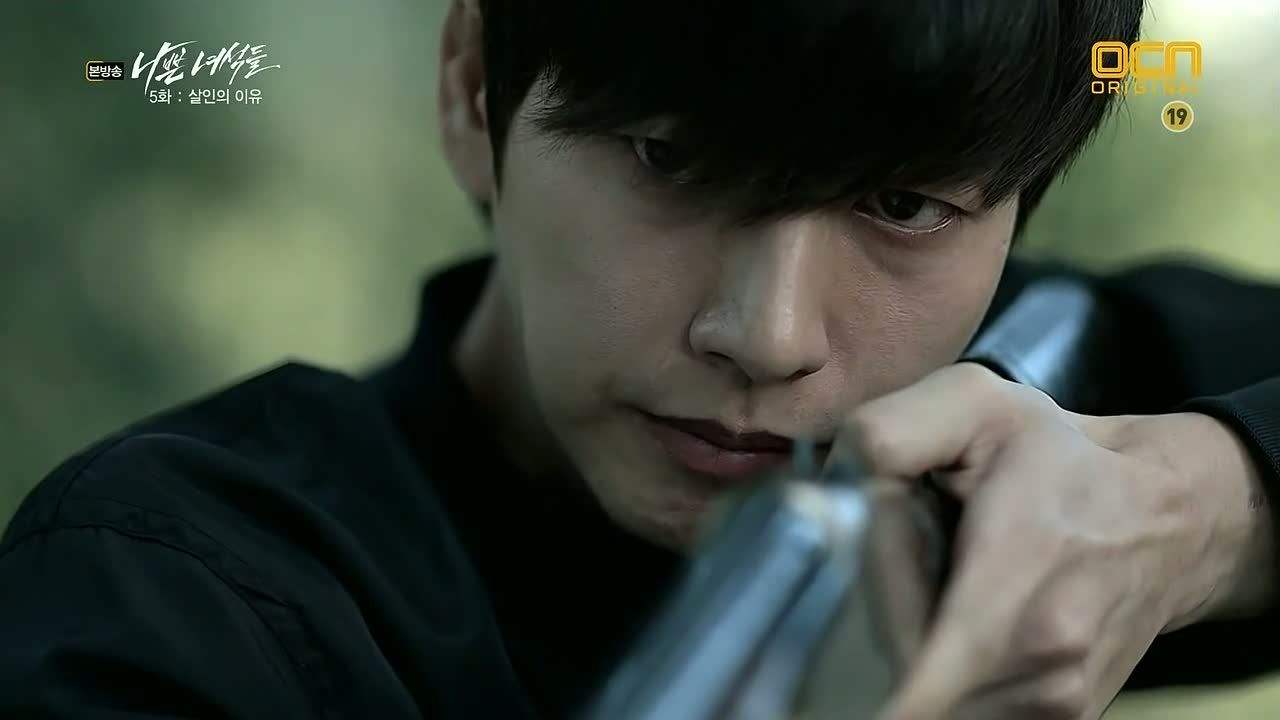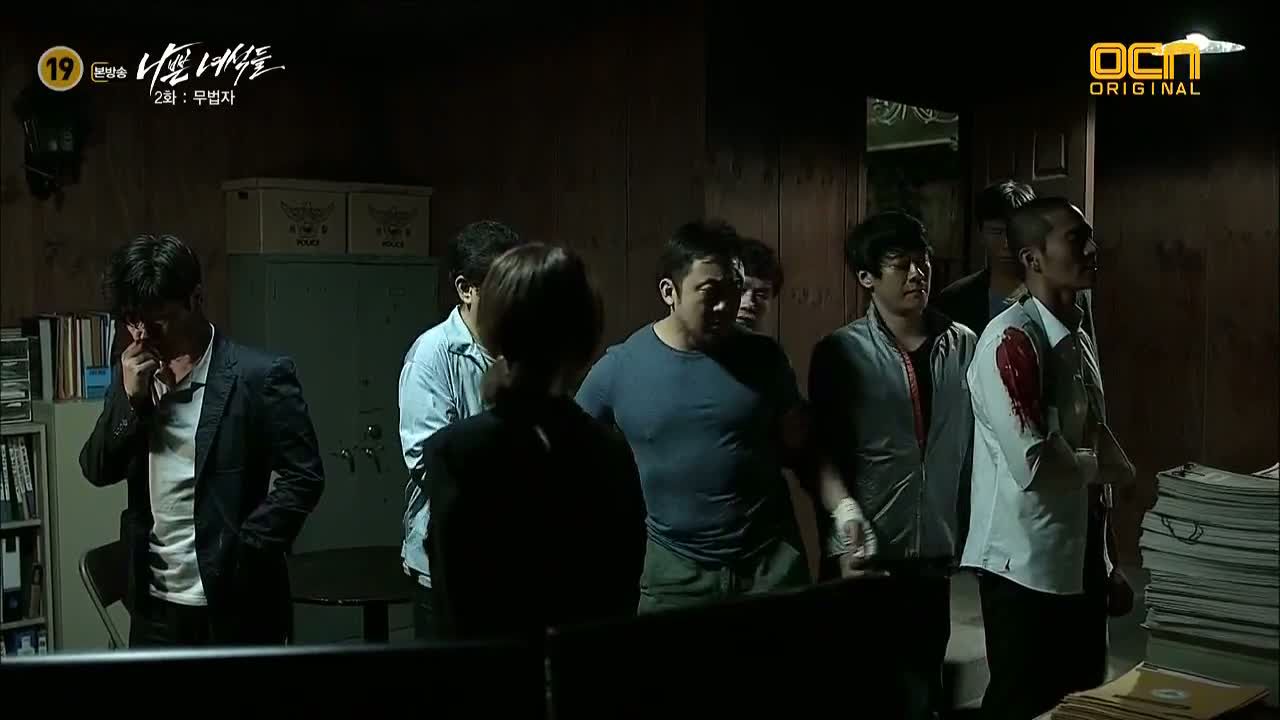 My opinion:
I can assess the series to use one word "unforgettable". The plot is so gripping. I have been watching the drama in two days and honestly I really like it! Amazing return the action, a lot of mysteries and great fight scenes. For sure I will remember it for long time. I have heard that will be second season so I can't wait on it. The story is unique, because main characters are criminals which play in the bounty hunters.
One of asset of the drama is cast. I liked all from special department, but especially Jung Moon and Woong Chul. Acting is on high level, besides this the watchers are just fascinated by that, so watch episode after episode. From the middle I tried to find who is the bad person, but there was too many return the action, so on the end I was so surprised. I also really like the end of drama. It was so moving.
And the music stole my heart. Both "Break Up" and " Reason" perfectly match to climate of the drama. I honestly recommend the kdrama. It is one of the best action series.
Grade: 9/10
Genre: action, thriller
Episodes: 11
Release date: 2014
Music from kdrama:
"Break Up"
"Reason"
Behind the scene:
Trailer:
Main characters:
Park Hae Jin as Lee Jung Moon
Kim Sang Joong as Oh Goo Tak
Ma Dong Suk as Park Woong Chul
Jo Dong Hyuk as Jung Tae Soo
Kang Ye Won as Yoo Mi Young